Departament of Pharmacology and Chemotherapy
The department was established in 1953 by Professor V.A. Shorin. Currently, the lab is headed PhD MD Ivan D. Treschalin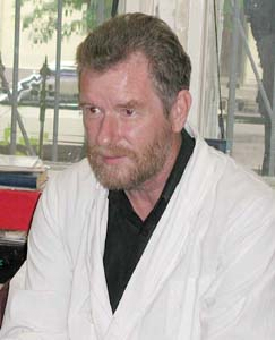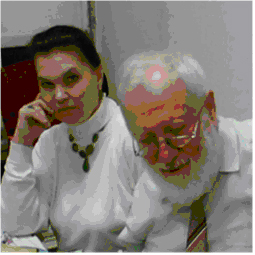 Faculty:
Head of Lab, PhD MD, Ivan D. Treshalin
Leading scientist, ScD, Eleonora R. Pereverzeva
Leading scientist, ScD, Elena P. Mirchink
Research associate, ScD, Vladimir M. Bukhman
Research associate, PhD, Vasilisa A. Golibrodo
Research associate, Mikhail I. Treschalin
Research associate, Elena B. Isakova
Laboratory assistant, Tamara B. Shataeva
Laboratory assistant, Marina V. Generalova
Laboratory assistant, Olga V. Yampolskaya
Laboratory assistant, Oksana S. Belokrysenko
Head of vivarium, Michael S. Calesian
Main Research Areas:
The preclinical assessment of the safety of potential new pharmaceuticals;

Acute Toxicity Testing
Subchronic and сhronic toxicity studies, including morphological evaluations of internal organs;
reproductive toxicity, embryo toxicity, and teratogenicity
immunotoxicity
potential for accumulation of effects
local tissue tolerance
mutagenic potential

The preclinical assessment of antitumor activity of new compounds on syngeneic transplantable murine tumors
In vitro and in vivo evaluation of antimicrobial activity of biologically active substances of different origin
The study of drug delivery systems for antitumor and antibacterial antibiotics
Major Achievements:
Data on specific (antibacterial, antifungal or antitumor) activity of more than 400 new compounds were obtained. Selected Promising candidates for further research.
Preclinical study of the activity and toxicity of more than 40 drugs of different classes was carried out. Documents have been prepared to obtain permission for clinical trials of 5 original target anticancer drugs, 2 antifungal and 1 antibacterial antibiotics developed in GINA.
Dicarbamin - new modifier of hematotoxicity of cytostatics - has been studied. The drug is introduced into clinical practice as hematoprotector with intensive anticancer chemotherapy.
A preclinical toxicological study of the combined use of ultrasonic hyperthermia and antitumor chemotherapy was carried out. Permission for clinical application of a new method of complex therapy of soft tissue sarcoma was obtained.
The principal possibility of reducing cardio - and gonadotoxicity of doxorubicin when used in nanosomal drug formulation has been proved. The drug NanoDox (Drugs Technology Ltd) is in phase 2 clinical trial.
The previously unknown property of products of deep lignin hydrolysis to cause ectopic neogenesis of lymph nodes in animal tissues has been experimentally discovered. Received the diploma on the discovery.
The property of ascorbigen to increase nonspecific resistance of the organism has been discovered. It was shown, that ascorbigen is a modifier of protective reactions and can be used to reduce toxicity of antitumor drugs.
List of selected references is HERE
Research collaboration:
Blokhin Cancer Center, Moscow, Russia
National Research Center for Hematology, Moscow, Russia
Research institute of human morphology, Moscow, Russia
Research Institute of Oncology. N. N. Petrova, Saint-Petersburg, Russia
Kurnakov Institute of general and inorganic chemistry RAS
Institute of molecular medicine of Sechenov University, Moscow, Russia
Center of theoretical problems of physico-chemical pharmacology, Moscow, Russia
«Apto-Pharm» LTD, Moscow, Russia
«Institute of pharmaceutical technologies» LTD, Moscow, Russia
Nanosystem LTD, Moscow, Russia
Drugs Technology Ltd, Moscow, Russia
Contacts: Phones: +7(499)245-57-61; E-mail: idtivan@yandex.ru